All about bathrooms
Today I am sharing with all of you some tips on bathrooms and will of course have plenty of examples of new and innovative items sure to make your home sparkle and shine out among the rest.. I have many sample pics of modern vanities, entire shower systems, and a few surprises..
Enjoy the pics and post..
The Geneva Bathroom Vanity
The style is in the details
. The Geneva Bathroom Vanity is compact and simple – it is perfect for a smaller space and a minimalist air. However, despite the simple constriction and ensemble, the Geneva is anything but simple if you take a step closer. The details that you'll notice throughout this piece make it stand out and get noticed. The base is constructed from solid oak, and adds texture to the shelf using several wooden slats rather than one solid piece. Resting atop the vanity is a beveled glass countertop that holds the centerpiece – an elegant marble vessel. This gorgeous bowl features a one-touch drain and includes a chrome-plated brass faucet and stainless steel handles. You'll find the Geneva Bathroom Vanity at
LineaAqua.net
for $2059.00.
Hampton Bathroom Vanity
Shake up your style. Try something new in your bathroom decor with this Hampton Bathroom Vanity. Featuring a solid oak base and beautifully tempered glass sink and tabletop, the high-quality workmanship matches the high-quality materials you'll find in this vanity. The glass sink and tabletop make no apologies for bearing it all, while the oak transforms the unabashedly modern appeal of this vanity into something with a touch of sophistication. An asymmetrical mirror and attached shelf compliment the chrome accents of this vanity in the faucet and framing the oak, creating the perfect inspiration for a total bathroom update. You can get this lovely modern vanity from LineAqua for $1782.00.
Belize Sauna from LineAqua
Re-energize, reinvigorate, rejuvenate. Find yourself fresh, energized and calm after enveloping your senses in the warmth of this Belize Sauna from LineAqua. This sauna includes a Finnish Sauna component and a Steam Shower Enclosure that includes mood lighting, a shower-friendly radio, four body sprays and a sauna stove. This is complete luxury at its best. Nothing compares to the feeling of stepping out of a hot sauna into the comfort of your very own bathroom. The dimensions are 71 x 48 x 87, so this sauna could be comfortably incorporated into a moderate to large sized bathroom. This sauna can be yours for $4999.00.
BEAUTIFUL BATHROOM DETAILS JUST A CLICK AWAY! Bathroom decoration and redecoration are among the easiest when it comes to design features and determining scale. Because most bathrooms are small, misconceptions of lack of style and elegance reign high. Choosing the Mira Point vanity set not only demystifies this misconception, it does so with grandeur. Featuring a solid maple finish complete with a cigar stained detail, brushed nickel pulls and a ceramic basin finish off the look. Couple this vanity with a Linen Tower and Mirrored Cabinet for a completely cohesive look. You can purchase this vanity from Sinksfaucesandmore.com for $1,679.00.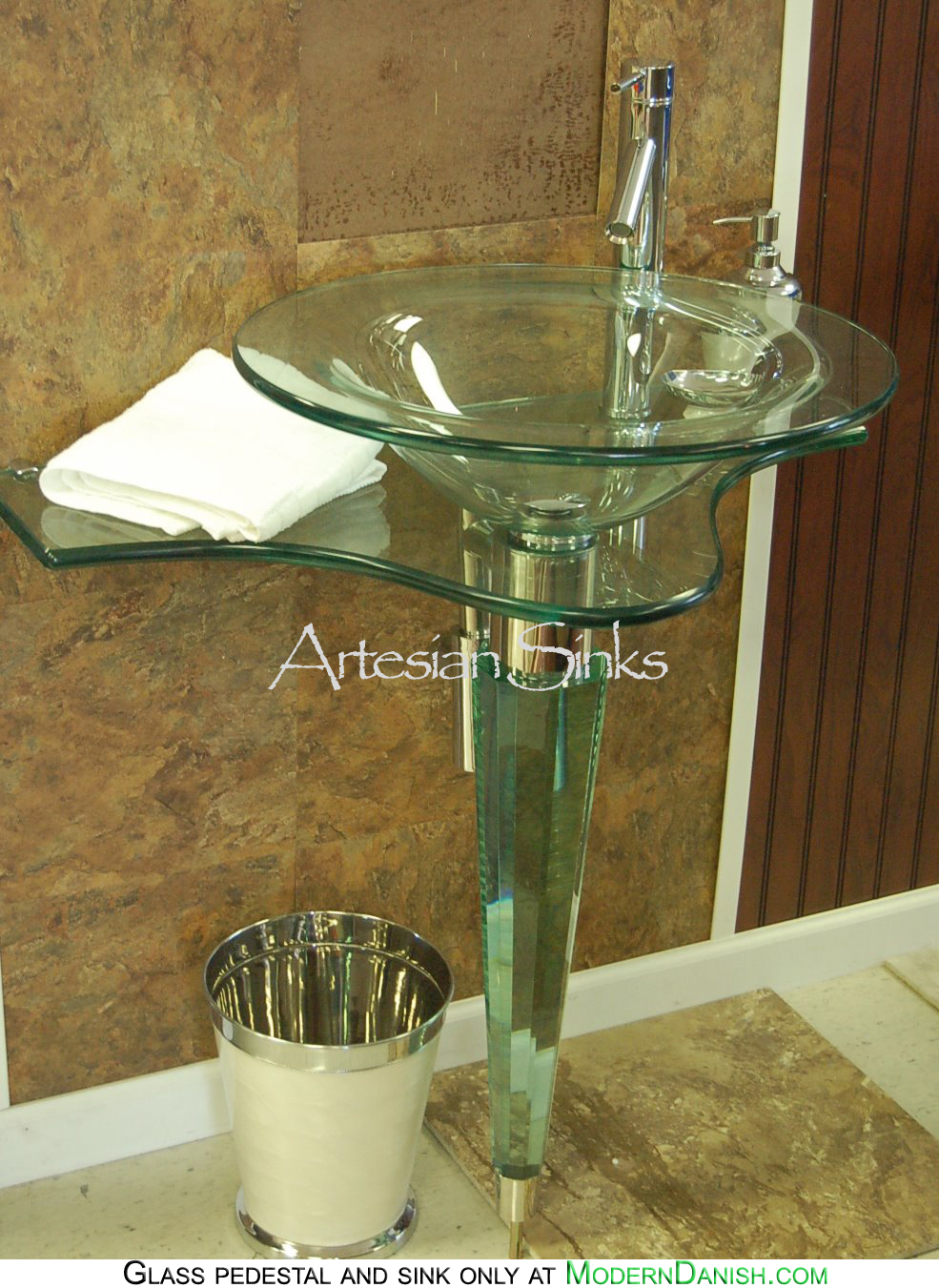 Â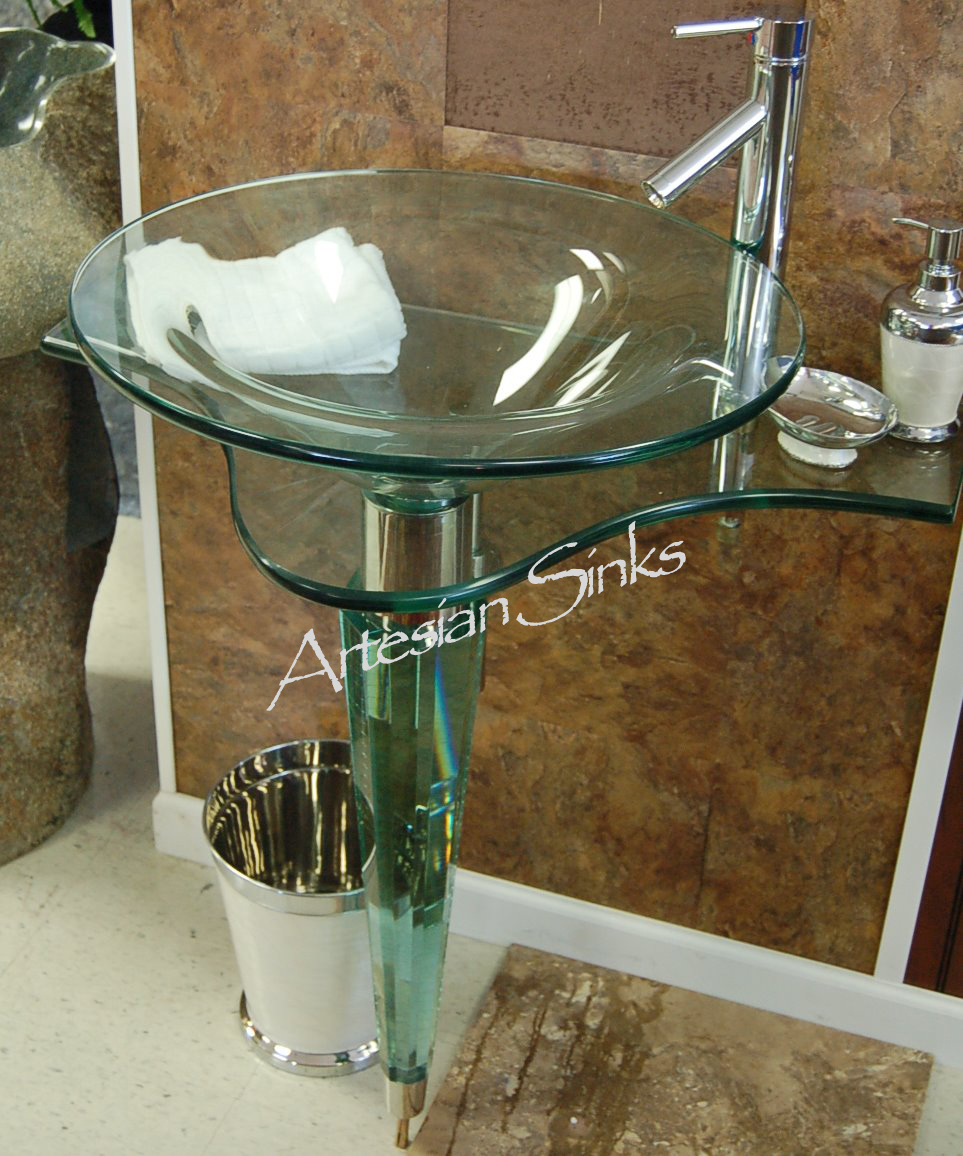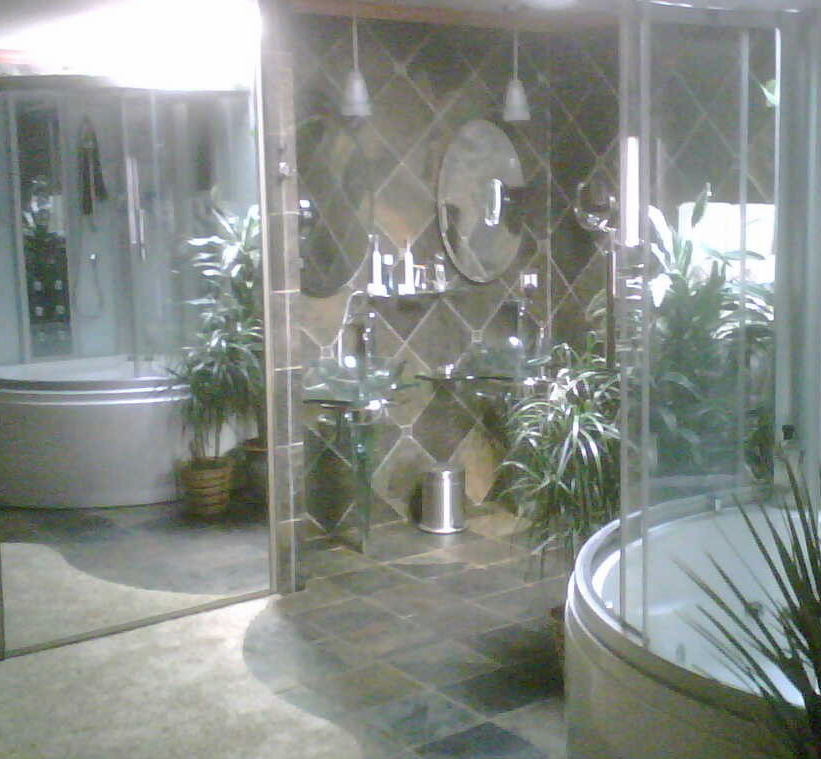 CREATE A FOCAL POINT IN YOUR BATH WITHOUT COLOR! I've always been a huge fan of glass ornamental pieces, but when I saw this vessel sink I knew nothing could compare. Who knew a permanent and functional fixture could be constructed from glass? Featuring beautiful tempered glass throughout the entire piece: the pedestal, vessel, and sink top, you are sure to turn heads in a room where style used to be the last priority. Fixtures like these allow you to couple any color, finish, and material with it successfully and beautifully. You can purchase this piece for $399.95 throughModernDanish.com.
DETACHED BATHROOM FURNISHINGS are somewhat of a mini-trend at the moment, with integrated pieces relegated to the mainstream. Michael Schmidt's curvy Scoop seems to straddle both worlds, as its fundamentally standalone design is broken momentarily by an elevated lip. The tub therefore seems equally suited against a wall or by itself, ideal for those who might want a little future flexibility in their bathroom.